Professional Development for Schools
Our PD Team is led by expert educators who create flexible professional learning
opportunities designed to support the unique goals of your school or district.
Session Topics & Offerings
Schools and districts can take advantage of multiple, engaging professional learning offerings. These sessions can be mixed, matched, and customized to meet the needs of educators and schools.
We believe strong PD is built around clear objectives and deliverables
All of the sessions below are typically delivered over a 2-hour virtual session or combined to create a full day onsite PD agenda. Our team strives to deliver sessions through a mix of content facilitation and interactive participant engagement.
⭐ Denotes the most popular sessions.
Let us support you in developing a plan for your team's professional learning. Browse our options below and mix and match to meet your unique goals!
With each package your team will receive:
The specified number of sessions or onsite days
Consultative hours with a PD facilitator to discuss the PD agenda, goals, timeline, and next steps in the broader PD plan
One facilitator with a maximum of 60 participants per session or day
*For onsite days, out-of-pocket travel expenses for the facilitator are not a part of the cost listed below and billed separately after the onsite.
Virtual Sessions
If you are looking for sessions that support ongoing professional learning, virtual or hybrid packages are a great way to create a cohesive plan that builds teacher capacity by having multiple touch points throughout the year.
3 Virtual Sessions
$3,100
3 virtual professional development sessions (2 hours each)
2 consultative hours
Recommended
5 Virtual Sessions
$5,000
5 virtual professional development sessions (2 hours each)
4 consultative hours
8 Virtual Sessions
$7,800
8 virtual professional development sessions (2 hours each)
6 consultative hours
12 Virtual Sessions
$11,500
12 virtual professional development sessions (2 hours each)
10 consultative hours
Onsite Packages
Our team will visit your school or district for tailored onsite PD. Whether it is a one day event or part of a broader plan, we can customize the learning to meet your needs!
2 Concurrent Days Onsite
$6,000
3 Concurrent Days Onsite
$8,500
Create your own Hybrid PD Package
Maybe you want to have a mix of onsite and virtual – no problem! Our team will work with you to create a customized PD Plan.
Some of the popular add-ons to an onsite package include:
5 consultative or coaching hours: $1,000

10 consultative or coaching hours: $1,960

3 Virtual Sessions: $3,100

5 Virtual Sessions: $5,000
Consultation and Coaching
Our team of facilitators are here to support your curriculum work and provide the extra momentum you need to keep moving the work forward.
We can brainstorm ideas, discuss next steps or provide feedback on work in progress.
You can choose how to use the hours throughout the year; mix and match topics to make the most of the time available.
Consultation for Leaders
These sessions provide school or district leaders with a fresh perspective on a variety of topics.
Potential topics:
Discuss a long term plan for curriculum writing.
Explore reports to analyze your current curriculum.
Adapt or revise your next steps in your curriculum review process.
Brainstorm your accreditation preparation and how Atlas can help.
Update your unit or lesson plan templates.
Create a unit style guide that aligns to your school's or district goals.
Curriculum Coaching for Teachers
Ideal sessions for providing real time support for small groups of teachers or curriculum writers.
Potential topics:
Review one unit together and provide specific feedback on unit content.
Support teacher planning sessions or PLC meetings in real-time by answering questions around unit planning.
Discuss teacher specific reports that are helpful in the curriculum review process.
Orient new teachers to Atlas and walk through Atlas as it relates to their role.
Explore the basics of unit writing and development.
Supporting Curriculum Transitions
As schools transition from one Curriculum Leader to another, Atlas offers two options to support a seamless process both for outgoing and incoming leadership. Our team of consultants will work with:
Outgoing Leadership (Curriculum Leader, Director, Principal) to update Atlas with any outstanding work that is complete, clarify messaging to staff, organize the curriculum process currently in place, identify and build a team's curriculum capacity, and document the process for the incoming person(s) designated to take over curriculum responsibilities
Incoming Leadership to onboard a new Curriculum Leader and support them as they unpack the current plan for curriculum documentation, plan for continuous improvement, and identify future areas of focus and growth
Packages for Coaching and Consultation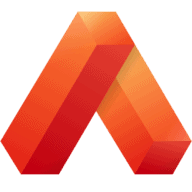 Atlas Learn is an on demand, asynchronous professional development platform designed to empower educators to take ownership of their own learning.
From the 'how-to' to the why it matters, courses for every educator.
Individuals can work at their own speed as they explore a variety of topics centered around Atlas 'How-to', unit development and student engagement.
Atlas Learn Bundle
Includes access to all courses
Certificate of completion awarded for each course completed.
Your facilitation was amazing! One of the best facilitations with Zoom that I have seen with a large group. The activity in the beginning was helpful in improving participation and communication especially those who are not as familiar with Zoom.
– Anonymous feedback from a virtual session on Foundations of Curriculum Writing
The presentation of information was very well organized and informative. I marked strongly agree for "Encourage a growth mindset" because the review did remind me of how important what I'm doing already is.
– Anonymous feedback from a virtual session on Differentiation
Your willingness to support varied learner needs was most appreciated.
– Anonymous feedback from a virtual session on Unit Planning in Atlas
Thank you for making it productive and informational. All the information will make the curriculum useable in the future and not just a doc that the district makes us have.
– Anonymous feedback from a virtual session on Guided Curriculum Review
I feel more equipped to backwards design a unit. The activities were very engaging. The collaboration you fostered between colleagues was very effective as we received feedback on how to increase student agency.
– Anonymous feedback from an onsite day on Curriculum Writing
Your willingness to support varied learner needs was most appreciated.
– Anonymous feedback from a virtual session on Unit Planning in Atlas